Main Features
Three-layer pipes
Increased pipe thickness, S16 series, for excellent Performances
Easy and fast installation without tools
Low thermal expansion
High chemical resistance to metropolitan and industrial waste water
100% recyclability
High impact resistance at low temperatures (-10°C)
White interior for easy visual inspection
Extremely smooth flow
10-year guarantee
Product Certificates
Product Properties
Pipe Layers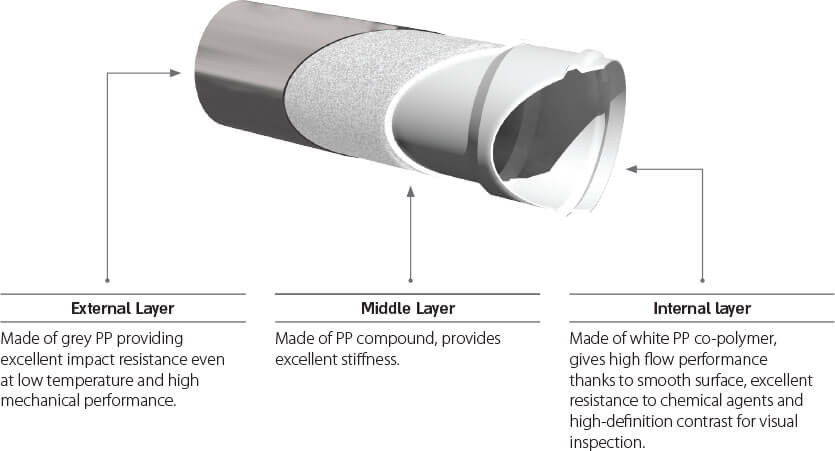 Pipe Dimensions

Pipe Markings
On each pipe, the following details will be clearly printed at least once every meter.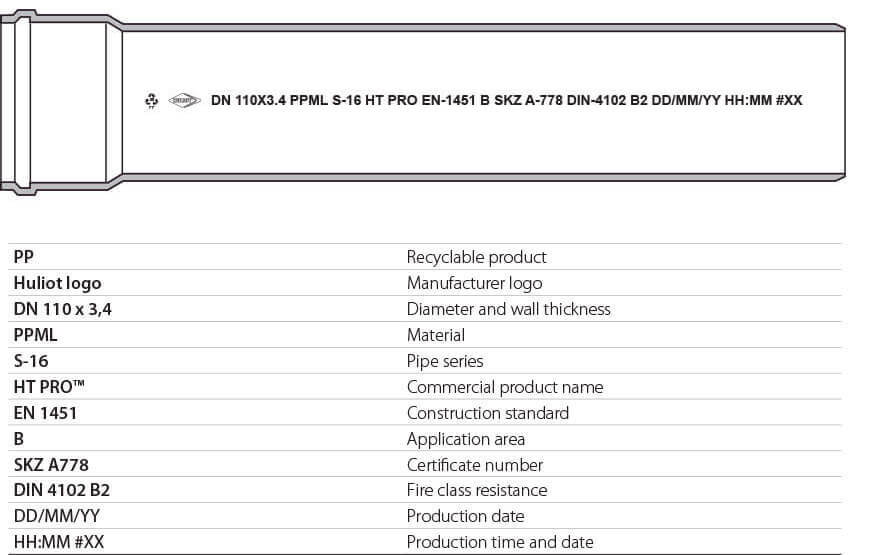 Fittings markings
Every fitting will be marked with all required information as follows: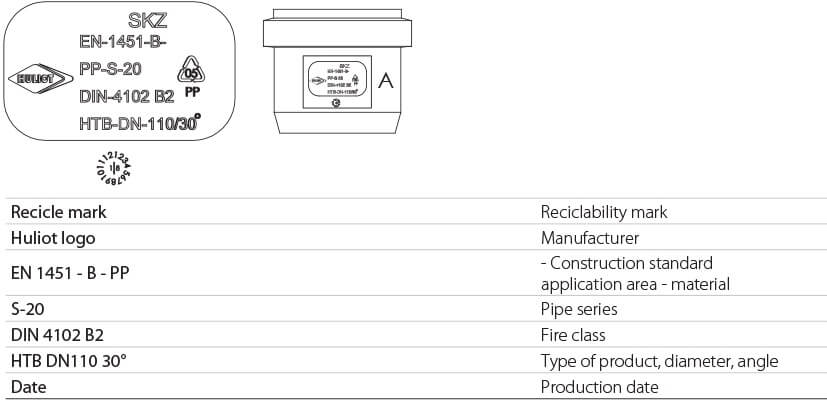 The system
Waste and drainage piping system for the inside of buildings, made of halogen and cadmium free co-polymer polypropylene. Three-layer pipes with thickness matching S16 series. Joints are made with push-fit sockets and elastomer seals. Used in the construction of waste systems inside the building structure (application area B), anchored externally to the walls or embedded directly in the concrete.
Can also be used for the creation of ventilation systems of wastewater systems and for rain-water drainage (gravity systems only).
B2 fire resistance class in compliance with DIN 4102. System is manufactured in compliance with EN 1451 and certified by SKZ.